Yeast Infection – 2 Day Dose | FemiClear®
Get relief from vaginal itching, irritation, and discharge without a prescription. Our 2 day Yeast Infection treatment is an all-natural over-the-counter treatment that kills over 99% of tough to treat yeast*.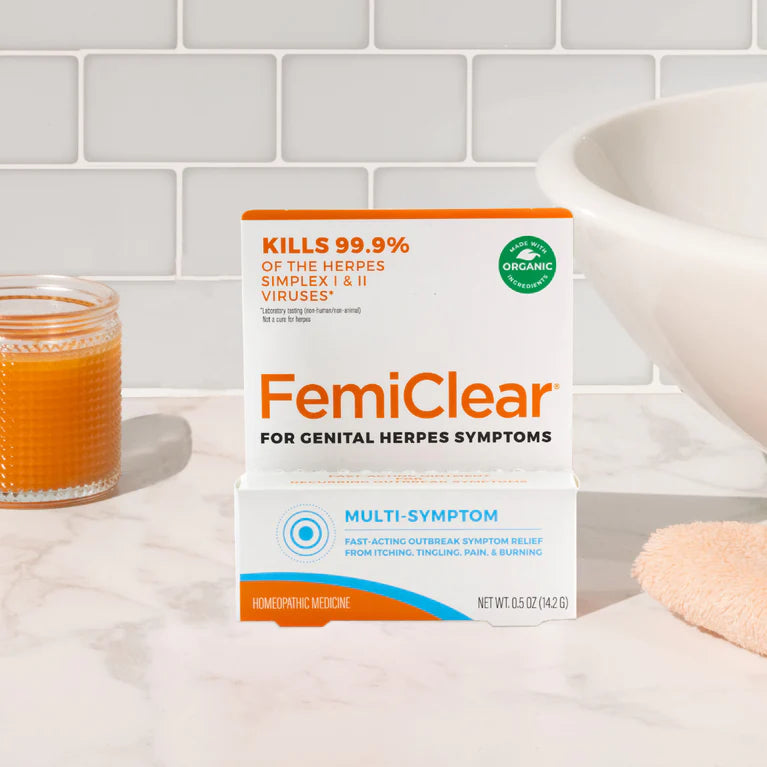 Genital Herpes Symptoms | FemiClear®
Topical ointment that kills 99.9% of the herpes simplex I & II viruses** and works fast to relieve genital herpes symptoms like itching, tingling, and burning using all-natural ingredients. Not a cure for herpes.