The Only Over-the-Counter Symptom Relief Made for Men
Provides proven relief of herpes outbreak symptoms and kills 99.9% of the Herpes Simplex I & II viruses* – all without a doctor's prescription.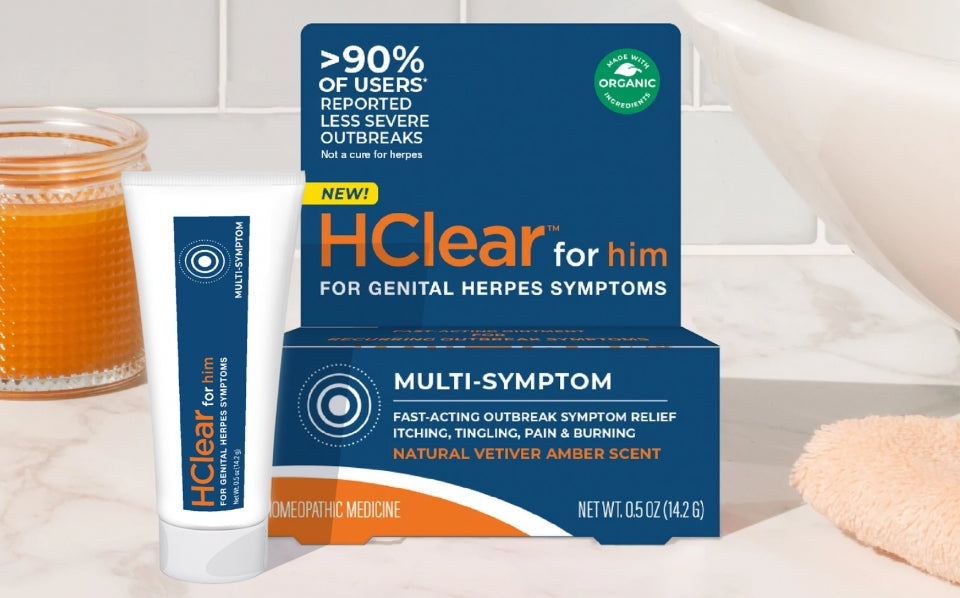 Why Dr. Jessica Shepherd, MD Trusts HClear** For Her Patients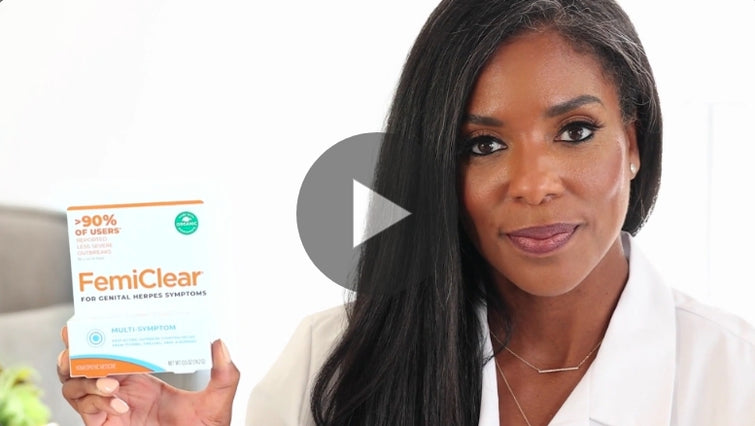 HClear for Him for Genital Herpes Symptoms - Multi Symptom
Topical ointment that kills 99.9% of the herpes simplex I & II viruses* (HSV1 & HSV2) and works fast to relieve itching, tingling, and burning symptoms caused by the herpes outbreak. Using all-natural ingredients. Not a cure for herpes.
View full details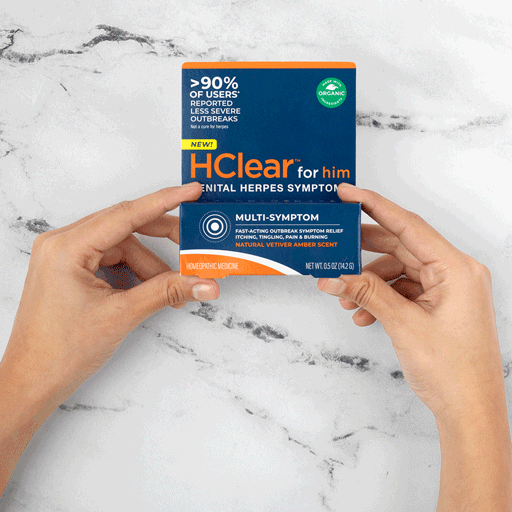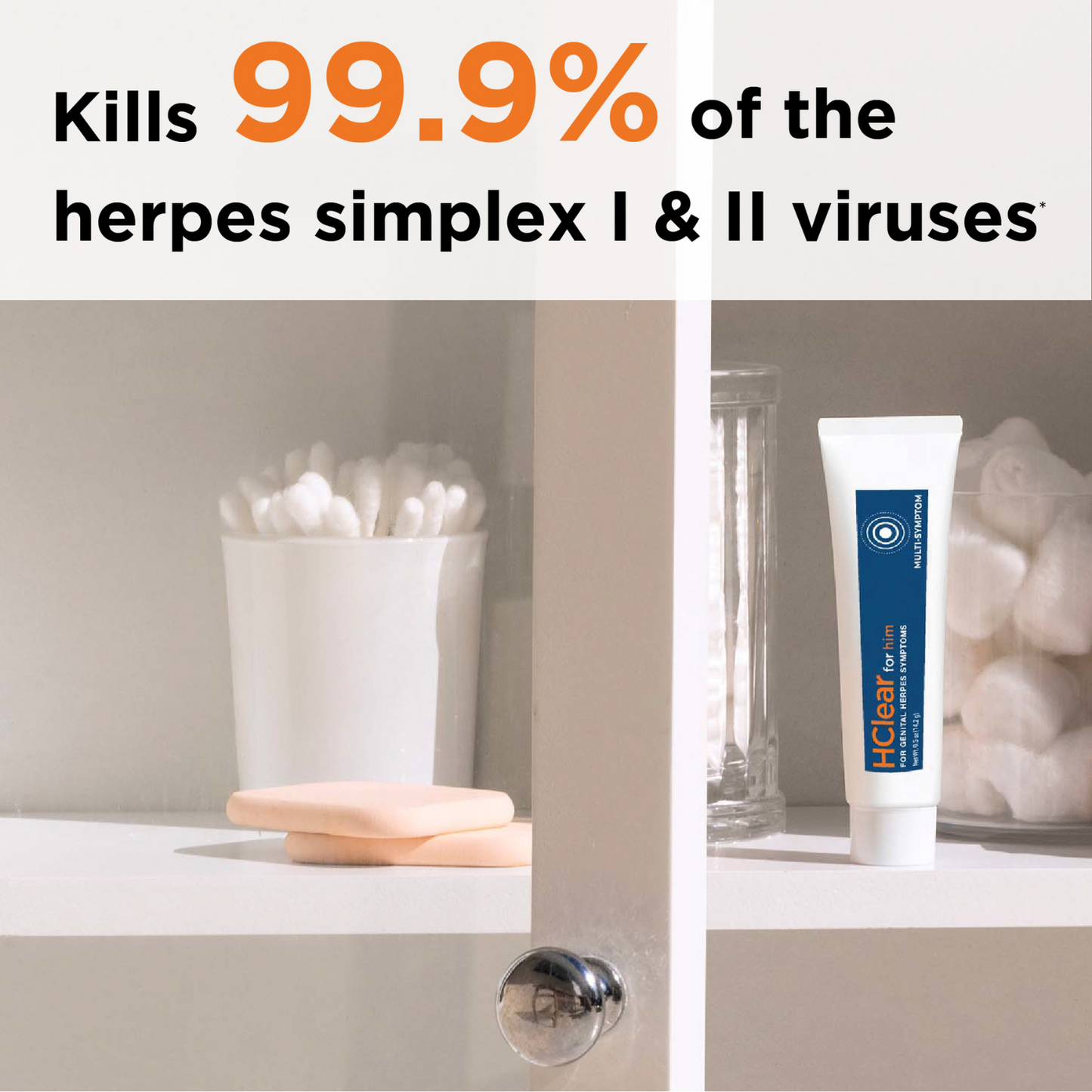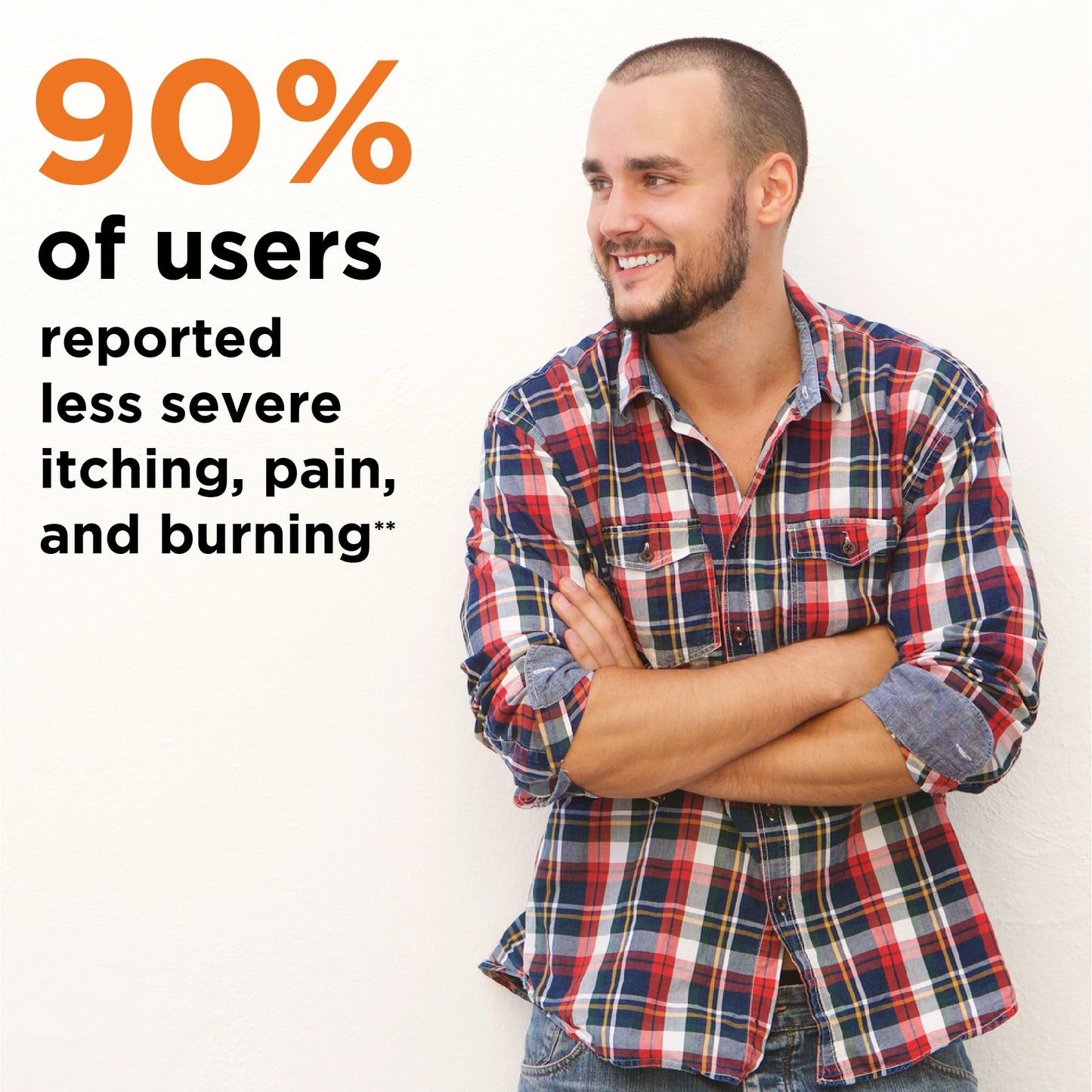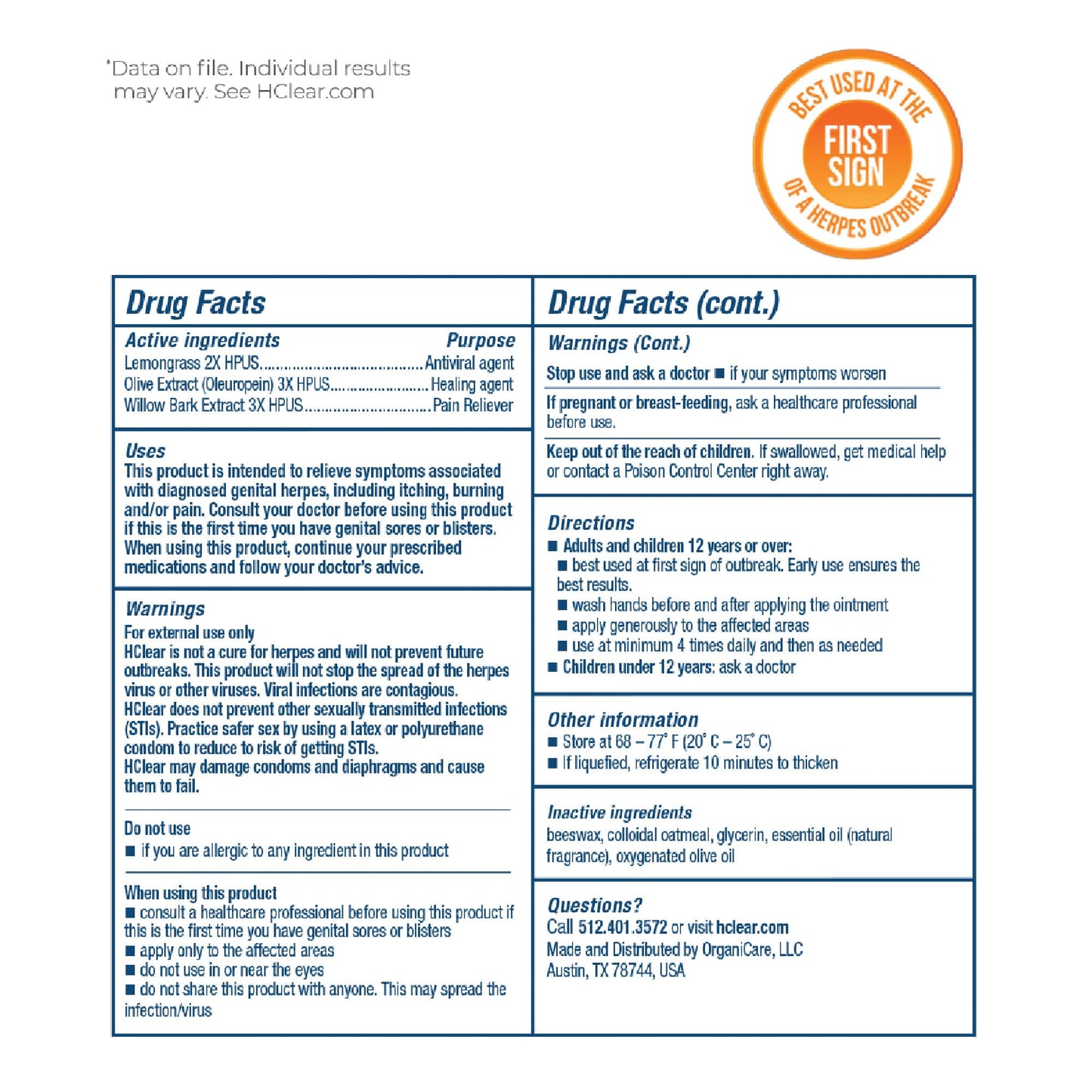 Great product, works as advertised! Don't shop around, just grab some of this and you won't be disappointed.
- Ofnepa


I was happy to get this at a time I really needed it. It works an other brands I have tried. After having a hard time going to sleep this worked like magic! I love being able to have it on hand when there's a breakout!


[HClear] is easy to apply. When I first start to feel the symptoms I apply it. It is fast acting against the itching and burning. It does also help with the pain.. a little does go a long way. It is a great product and I plan on continuing to use this ointment.

Made with Better-for-You Ingredients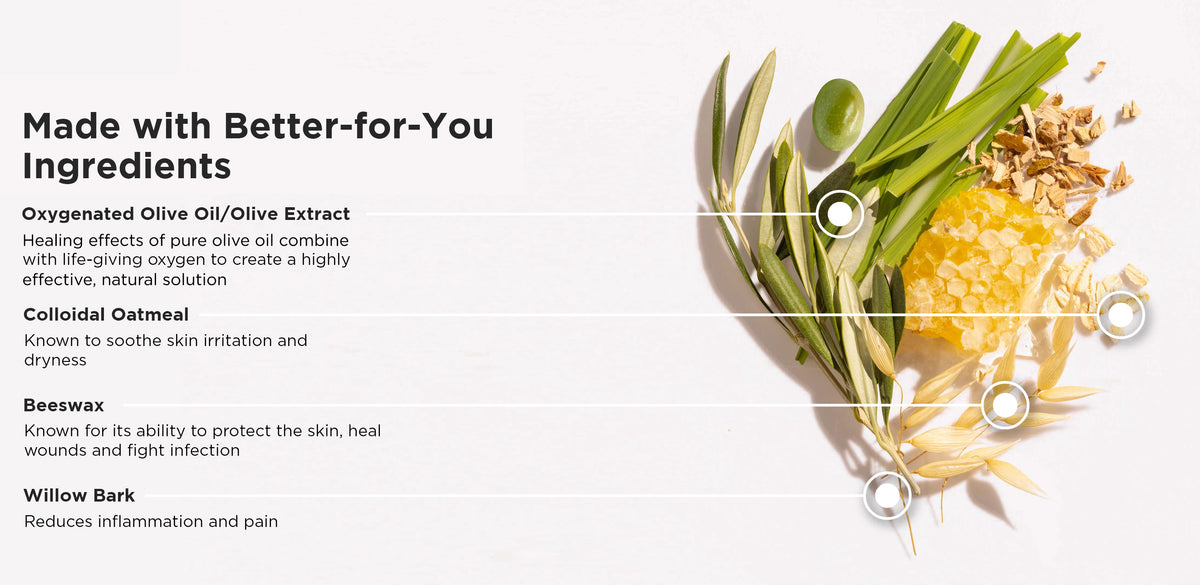 • Oxygenated Olive Oil/Olive Extract: Healing effects of pure olive oil combine with life-giving oxygen to create a highly effective, natural solution
• Colloidal Oatmeal: Known to soothe skin irritation and dryness
• Beeswax: Known for its ability to protect the skin, heal wounds and fight infection
• Willow Bark: Reduces inflammation and pain